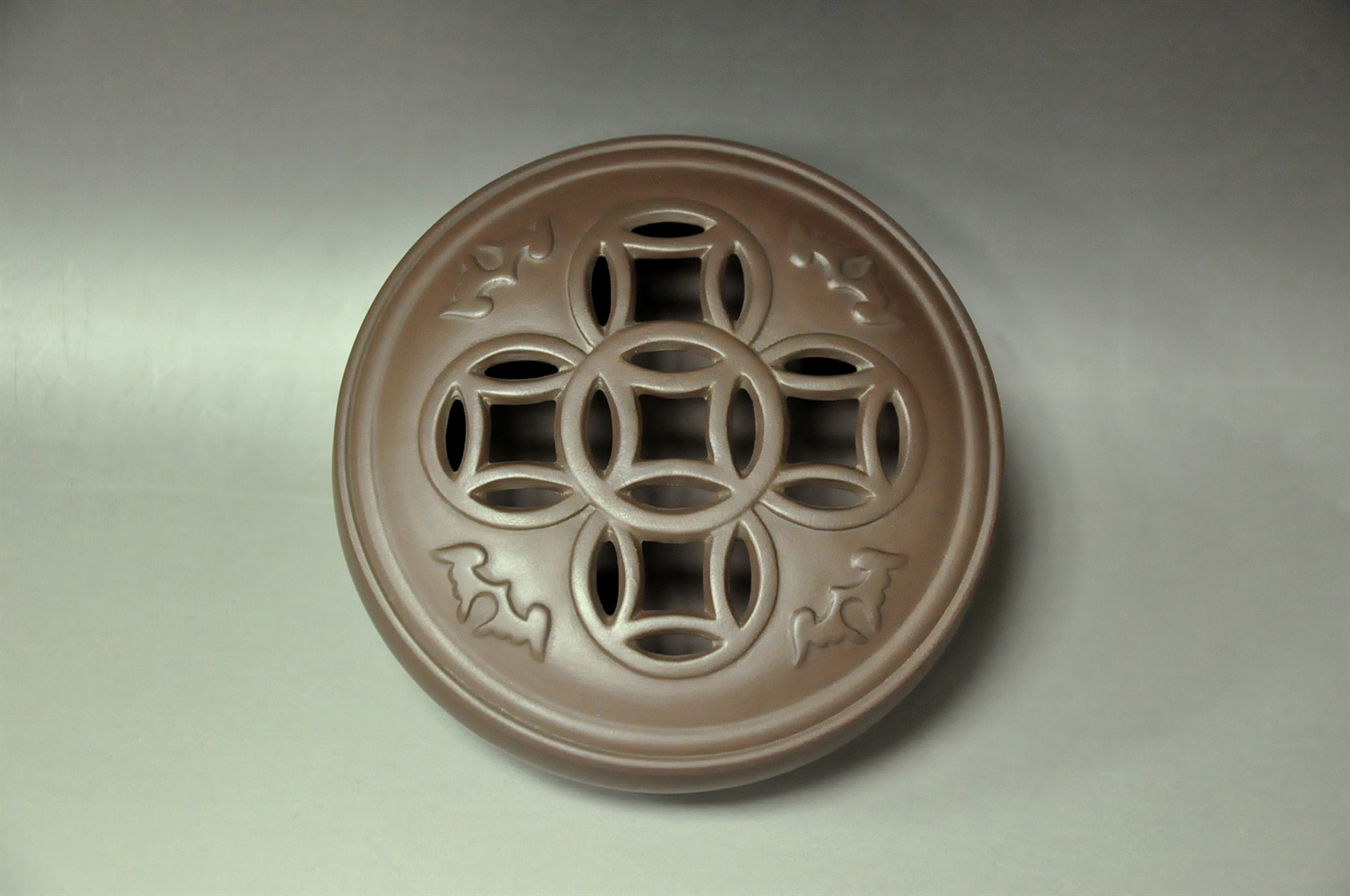 『福在眼前』香炉
古钱币以铜为质,形制外圆内方。意指天圆地方,蕴涵着心怀天地,圆融方正的为人处世之道。古人喜将钱币与蝙蝠组合在一起,祈愿富贵与福气并至,即『福在眼前』。
"Blessing is in sight" incense burner
Ancient coins are made of copper, with an outer circle and an inner square. It means a place where the sky is round and the earth is square, and contains the way of being in harmony with the world and being tactful in dealing with people. The ancients liked to combine coins and bats (bat is a sign of blessing) , praying for prosperity and blessings to come together, that is, "Blessing is in sight".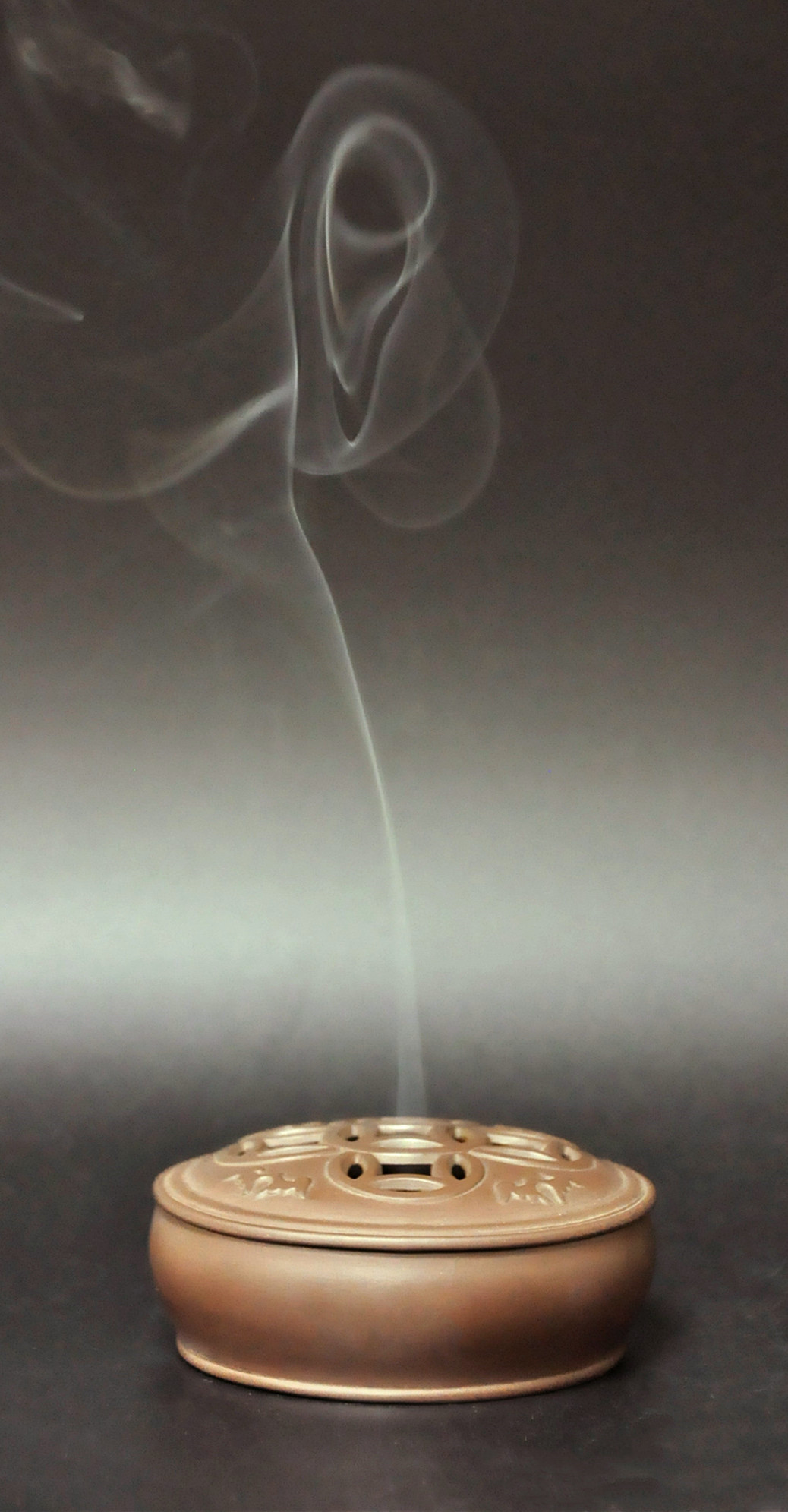 陆羽『福在眼前』香炉,饰以五枚铜钱,环环相扣,聚集五行调和的力量,蝙蝠由四方往『钱』飞入,传达了集财富与福报为一体的好气象。
点一把好香,香烟从窗花造型的钱孔涌出,香雾缭绕,凝聚成一团和气。如『福在眼前』,给人们带来了聚财聚福的吉祥气息。
Lu Yu's "Blessing is in sight" incense burner, decorated with five copper coins, interlocking, gathers the power of the five elements to harmonize, bats fly in from the four directions to "money", conveying the good atmosphere of integrating wealth and blessed rewards.
Light a handful of good incense, and a wisp of smoke gush out from the money hole shaped like window grilles, and the incense mist swirls around, condensing into a harmonious atmosphere. As if "Blessing is in front of you", which brings people auspicious atmosphere of gathering wealth and good fortune.