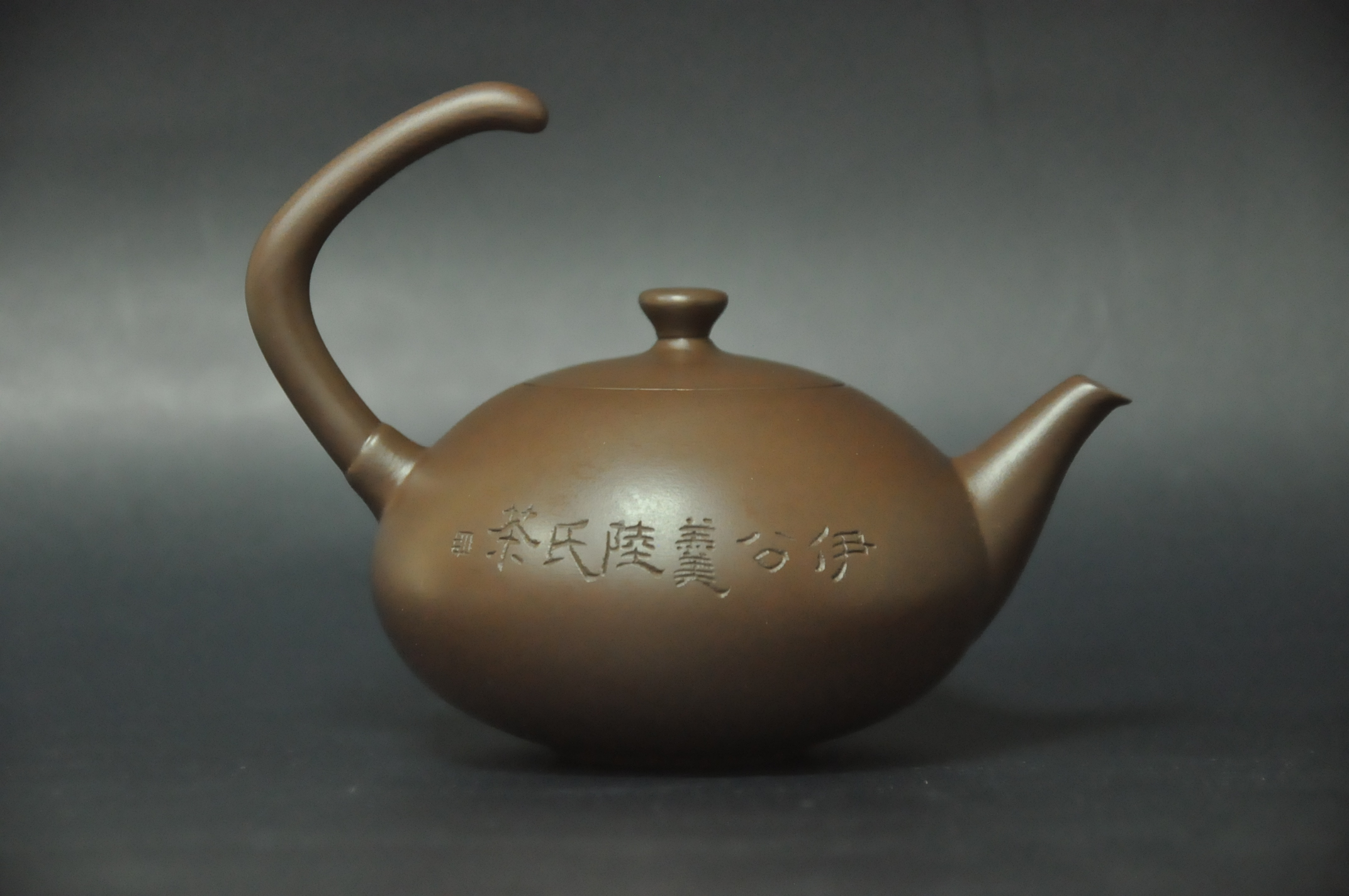 陸羽茶藝中心秉持茶道傳承為宗旨。飛天壺型制是陸羽於1983年開創,今年為慶祝成立四十周年,我們以經典飛天壺造型,作為四十周年紀念壺,以素雅簡潔的壺身,刻上「伊公羹陸氏茶」為座右銘,以宣揚茶神陸羽的茶道理想,讓茗飲藝術帶給人們和諧雅致的生活。
Lu-Yu Tea Art Center upholds the purpose of inheriting the tea ceremony. The Feitian Teapot was created by Lu-Yu in 1983. This year, to celebrate the 40th anniversary of its founding, we used the classic Feitian Teapot as a commemorative pot for the 40th anniversary. The elegant and concise body is engraved with "Yigong Geng Lu's Tea". As the motto, to promote the tea ceremony ideals of the tea saint Lu Yu, and let the art of tea drink bring people a harmonious and elegant life.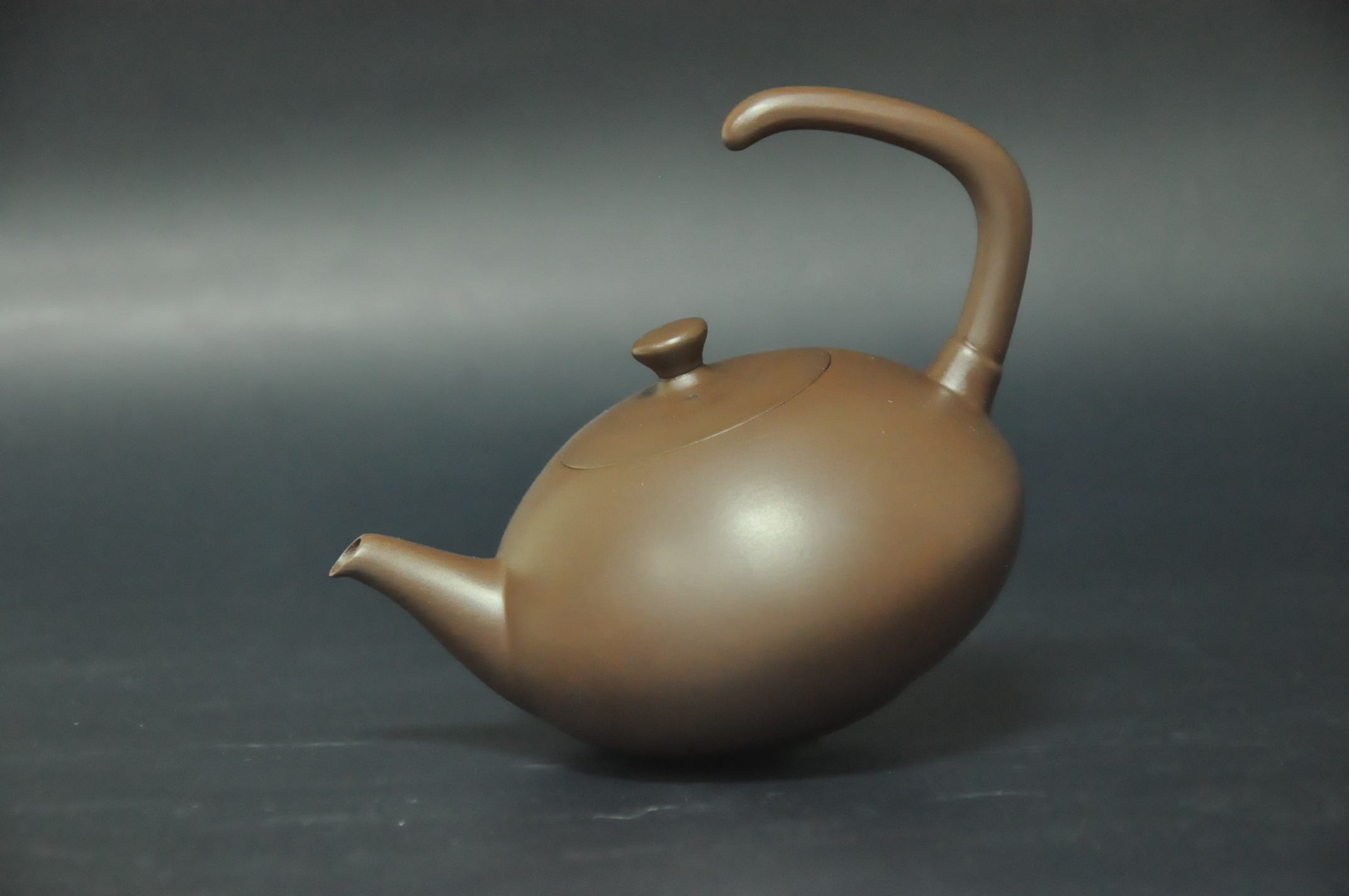 「伊公羹、陸氏茶」源自陸羽《茶經四之器》篇中關於風爐的製作,風爐有三個腳,依次寫有『伊公』、『羹陸』、『氏茶』共六個字,就是『伊公羹、陸氏茶』。
"Yigong Geng and Lu's Tea" originated from the making of the wind furnace in Lu Yu's "Chapter 4, the Vessels of Tea Scriptures ". The Brazier has three legs and is written "Yi Gong", "Geng Lu" and "Shi Cha" in turn. A total of six characters, it is"Yigong Geng, Lu's Tea"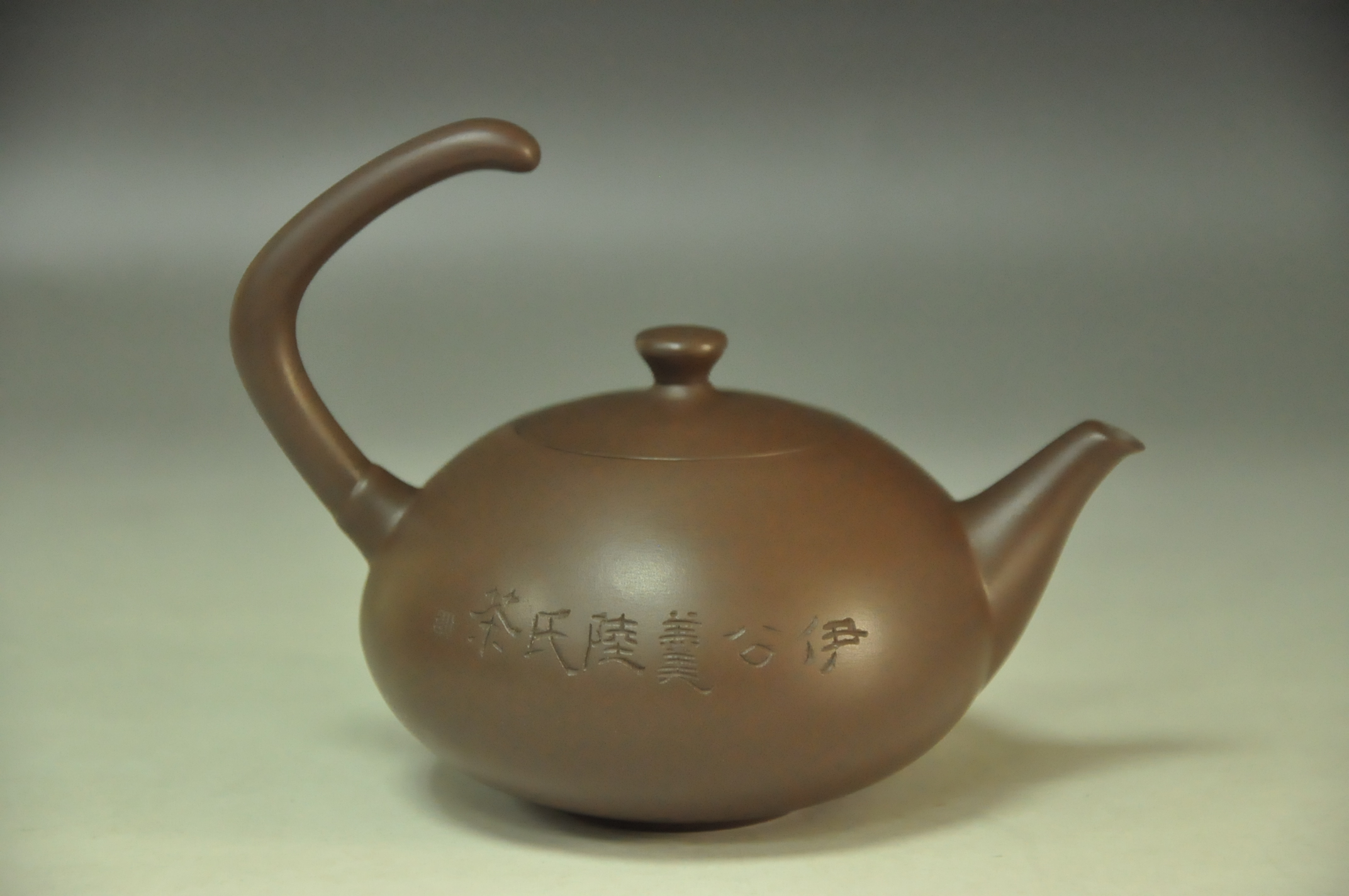 尹公乃是商湯宰相伊尹,也是廚師之祖。伊尹曾以烹飪火候做比喻,提出以和諧為最高原則的政治主張,強調五味調和,過猶不及,所謂「治大國若烹小鮮」,施政之道講究一個中道。陸羽將自己的茶與尹公的羹並提,以茶抒解情志,另外泡茶者需要掌握好泡好茶的要素,將茶泡好,並透過一杯茶湯,增進人際和諧。茶人自己更要以「精行儉德」的本心。修習於生活中和諧共處之修養。
Yin Gong is the prime minister of Shang Tang Yi Yin and the ancestor of chefs. Yi Yin once used cooking and heat control as a metaphor, and put forward a political proposition with harmony as the supreme principle, emphasizing the harmony of the five flavors, excess is just as bad as deficiency. The so-called "ruling a big country is like cooking small dishes", and the way of governance operates in moderation. Lu Yu puts his own tea and Yin Gong's soup together to express his emotions with tea. In addition, the tea maker needs to master the elements of making a good tea, make the tea well, and promote interpersonal harmony through a cup of tea. The tea people themselves must have the original heart of "being self-discipline and frugal." Practice the cultivation of harmonious coexistence in life.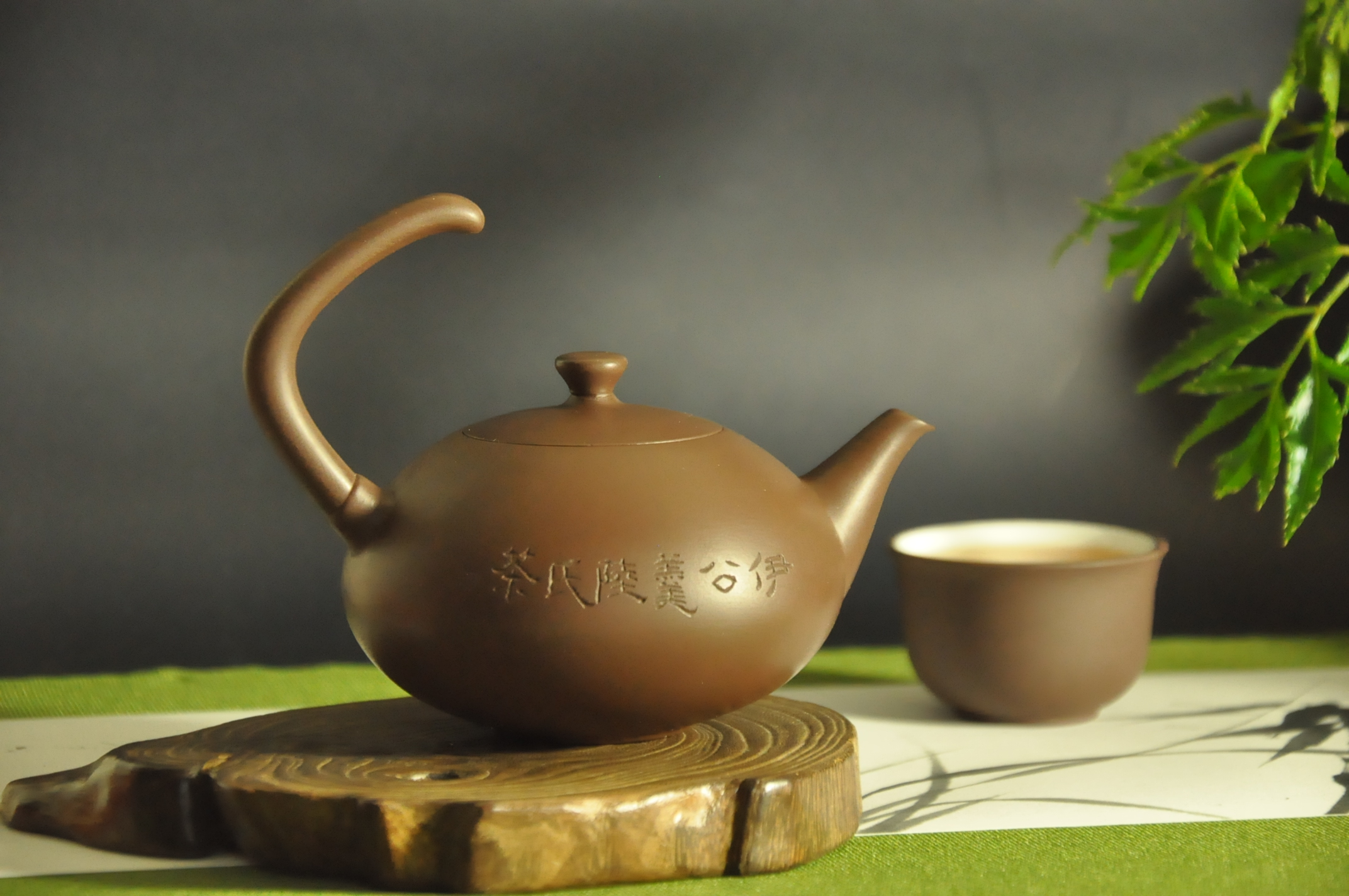 陸羽四十周年,致力宣揚陸羽茶道精神,努力精進茶道文化之深厚底蘊,期能靜水深流,為茶文化盡微薄之力。
For the 40th anniversary of Lu-Yu, we are committed to spreading the spirit of Lu Yu's tea ceremony, striving to advance the profound heritage of the tea ceremony culture, hoping to be able to flow deep in the still waters, and making contribution to the tea culture.